ABOUT US
MEDIA COVERAGE
From the very beginning, members of the meda have taken a tremendous interest in the work whe're doing at Modest Needs. On this page, you can read, watch and listen to some of the best media coverage that Modest Needs has received to date.
Modest Needs has made most of its video clips freely and publicly available via YouTube. To watch a video, just click the 'play' button. Your video will begin instantly. Video clips not available via this method are formatted for Windows Streaming media and can be viewed with the free Windows Media Player.
TELEVISION
---

New York 1 Weekend Features, 23 July 2006
Instant-on via YouTube
Modest Needs is profiled by NY1, Time-Warner's local New York cable channel.

CBS Early Show, 3 October 2002
In what has been universally considered the best early piece ever to run on Modest Needs.org, the CBS Early Show profiles two of the families who received a helping hand through Modest Needs.org - thanks to the kindness and generosity of people from across the United Stats and around the world.
Windows Media for Broadband: Click to begin playback
Windows Media for Dial-Up: Click to begin playback

Fox Evening News (Nashville), 25 April 2002
Instant-on via YouTube
Nashville's Fox affiliate, WZTV, profiles Modest Needs.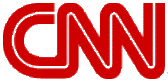 CNN Morning News, 23 April 2002
Instant-on via YouTube
Within moments of its first appearance on The Today Show, Modest Needs is profiled by CNN as a real-world example of the premise behind 'Paying it Forward.'
---