ABOUT US
MEDIA COVERAGE
From the very beginning, members of the meda have taken a tremendous interest in the work whe're doing at Modest Needs. On this page, you can read, watch and listen to some of the best media coverage that Modest Needs has received to date.
Modest Needs has made most of its video clips freely and publicly available via YouTube. To watch a video, just click the 'play' button. Your video will begin instantly. Video clips not available via this method are formatted for Windows Streaming media and can be viewed with the free Windows Media Player.
TELEVISION
---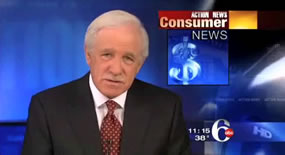 ABC 6 News (Philadelphia), 21 October 2008
ABC sheds light on two Philadelphia-area applicants for whom a few hundred dollars meant the difference between getting by and falling behind.

Fox 13 News (Memphis), 21 October 2008
This is a truly touching interview of a Memphis couple who couldn't afford to lay their son to rest until Modest Needs came through with a small but incredibly powerful grant.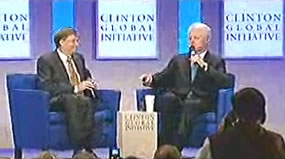 Clinton Global Initiative Meeting, 25 September 2008
Former President Bill Clinton talks to Microsoft Founder Bill Gates about Modest Needs approximately 12 minutes and 45 seconds into this recording from the 2008 Clinton Global Initiative annual meeting.
Dave Ramsey, Fox News Fox Business, August 21, 2008
Dave Ramsey interviews Modest Needs' founder, Dr. Keith Taylor (part 2)
---