ABOUT US
MEDIA COVERAGE
From the very beginning, members of the meda have taken a tremendous interest in the work whe're doing at Modest Needs. On this page, you can read, watch and listen to some of the best media coverage that Modest Needs has received to date.
Modest Needs has made most of its video clips freely and publicly available via YouTube. To watch a video, just click the 'play' button. Your video will begin instantly. Video clips not available via this method are formatted for Windows Streaming media and can be viewed with the free Windows Media Player.
TELEVISION
---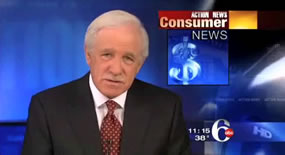 ABC 6 News (Philadelphia), 12 March 2009
Action News takes an in-depth look at Modest Needs' 'Bridge Grant' for the newly unemployed, and interviews two local women about why they approached Modest Needs for assistance in their time of need.
Fox News (New York), 2 March 2009
Why give to Modest Needs? Fox News NY posed that very question to two of our donors, and to a very special applicant named Marion. This piece beautifully illustrates how anyone's small change can do incredible good deeds - in this case for a widowed mother of four in New Jersey.

ABC 7 Morning News (San Francisco), 29 December 2008
ABC 7 Morning News (San Francisco), 29 December 2008

ABC 7 News (San Francisco), 27 October 2008
ABC reports on Modest Needs' new San Francisco office and profiles a few of the area families whose lives have been changed as a result of our grants.
---