ABOUT US
MEDIA COVERAGE
From the very beginning, members of the meda have taken a tremendous interest in the work whe're doing at Modest Needs. On this page, you can read, watch and listen to some of the best media coverage that Modest Needs has received to date.
Modest Needs has made most of its video clips freely and publicly available via YouTube. To watch a video, just click the 'play' button. Your video will begin instantly. Video clips not available via this method are formatted for Windows Streaming media and can be viewed with the free Windows Media Player.
PRINT
---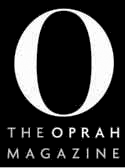 O: The Oprah Magazine, December 2007
In an inspirational piece encouraging people to share some of what they have with persons in need this holiday season, O Magazine names Modest Needs one of the two smartest charitable contributions you can make this year for $100 or less.
View Article: "The Year of Giving Brilliantly" (JPG format, 700 kb)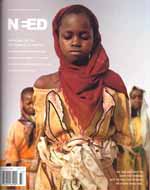 Need Magazine, September 2007
Feature Story: 'A Little Goes a Long Way'
Read Modest Needs' profile in Need Magazine, featuring the photos and stories of some of our favorite past grant recipients - including the recipient of our millionth-dollar grant.
View Article in PDF format (1.8 MB, requires the free Adobe Acrobat Reader)

The Oregonian, 18 November 2006
---